INDUSTRIAL DESIGN IN BELARUS
---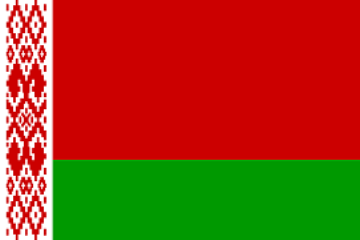 MOSCOW PATENT SERVICE offers the full range of legal services related to industrial design registration in Belarus including design search, drafting the specification, filing and further prosecution of a Belarus design application, maintenance of an industrial design patent in force, preparing and recordal of assignment and license agreements as well as representing clients before courts. We do our best to represent our clients' interests in the most efficient and cost-effective manner.
The maximum validity term of an industrial design patent in Belarus is 15 years from the filing date, i.e. 10-year basic term which may be renewed for 5 additional years.
Novelty grace period is 6 months from disclosure of the information on industrial design before filing the application.
The industrial design application in Belarus may include several designs (variants) in one multiple industrial design application if the designs concern the same object or may be identified as a kit of goods and have a single design concept.
Overview of the industrial design registration procedure in Belarus:
After completion of filing procedure the Belarus industrial design application undergoes the formal examination, which takes 3 months. There is no substantive examination on industrial designs stipulated by the Belarus legislation. On condition that the application meets the formal requirements the decision to grant a patent on the industrial design is issued. After payment of the grant fee as well as the first post grant annuities, the Patent Office will issue a registration certificate of the design.
The procedure of the design registration in Belarus usually takes about 12 months.

Foreign applicants must be represented before the Office by a registered Belarus patent attorney.
For filing a industrial design application in Belarus we need:
your filing instructions with applicant's and author's names, addresses and citizenships;
figures (photographs, photocopies or files) with the general view of the design and, if possible, front, top, side, back and bottom views of the design;
Power of Attorney signed and stamped by the applicant, legalization and notarization are not required (may be provided to the Belarus Patent Office within 2 months from filing the application).
The term for filing a design application in Belarus claiming conventional priority is 6 months from the priority date.
For more information about industrial design registration in Belarus or quotation for filing and prosecution of the Belarus design application please contact us.