TRADEMARK IN BELARUS
---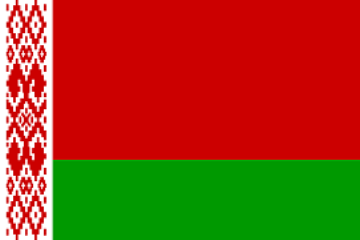 Moscow Patent Service offers the full range of legal services related to trademark registration in Belarus including trademark search, registration, renewal of a trademark certificate, preparing and recordal of assignment and license agreements, recordal of changes as well as representing clients before courts. We do our best to represent our clients' interests in the most efficient and cost-effective manner.
Requirements for trademark registration
According to the legislation of Belarus, designations that are similar with or identical to the trademarks previously registered or applied for registration in respect of similar goods and/or services cannot be registered.
In order to determine whether there are any similar or identical registered trademarks or filed trademark applications that may be opposed to your mark at the examination stage, please use the online trademark search tool which is available on our website or contact us to order professional trademark search.
Information and documents needed for filing
Name and address of the applicant;
Prints of the trademark;
List of goods and/or services in accordance with the Nice Classification;
Certified copies of priority documents, if priority is to be claimed (may be filed to the Belarus Trademark Office within three months from the filing date);
Signed Power of Attorney (the signatory should be a top managing position, otherwise the document must be notarized), may be filed to the Belarus Trademark Office within two months from the filing date.
Trademark registration procedure
A preliminary examination of a trademark application is conducted within approximately 2-4 months after filing. If the application meets filing requirements, corresponding notification is issued, after which the application passes to substantive examination, which is usually conducted for 5-6 months (according to legislation may take no more than 24 months). On condition that a trademark meets the requirements of protectability, the decision about registration is issued, which means that the official registration fee should be duly paid to the Trademark Office. The certificate of registration is forwarded to the applicant within approximately 2-3 months after payment of the official fee. In case the substantive examination finds any obstacles for registration, a provisional refusal in trademark registration is issued, which may be appealed within further 3 months.
The smooth trademark registration procedure usually takes approximately 18 months in Belarus.
Foreign applicants must be represented by a registered Belarus trademark attorney
Possible oppositions and cancellation requests
Opposition period against trademark application is not stipulated in Belarus. However, an informational letter containing arguments against trademark registration can be filed to the Trademark Office within the whole examination period in order to draw examiner's attention to non-compliance of the applied mark with protectability requirements.
Interested parties may also file cancellation requests after trademark registration, namely:
cancellation based on relative grounds may be filed to the Appeal Board within 5 years from publication;
cancellation based on absolute grounds may be filed to the Appeal Board within the entire period of validity of the trademark;
cancellation based on non-use may be filed to Court. The grace period is 3 years from registration.
Trademark validity and renewal
A trademark is valid for 10 years from the filing date and can be further renewed every 10 years. It is possible to apply for a trademark renewal within 12 months before expiry of validity term. There is also a 6-month grace period which allows applying for a renewal after the deadline upon payment of a stipulated fine. Reinstatement of a lapsed trademark (after the expiration of a grace period) is not possible.
Required documents:
1. Signed and stamped original of a Power of Attorney.
Address of the holder, name and position of the signatory (it should be a top managing position), date and place of signing must be indicated. In case the seal/stamp is not available the document must be notarized.
2. Original trademark certificate (not obligatory).
In case of submission the original Certificate of Registration the information confirming renewal will be reflected in the Certificate. In case the original Certificate of Registration is not available, the Trademark Office will issue a Notification confirming the renewal.
Frequently asked questions
Can I file a trademark application to Belarus by myself?

According to the Belarus legislation, only legal bodies and private entities of Belarus may file trademark applications by themselves, foreign applicants should obligatory be represented by trademark attorneys.

What are the grounds for refusal in trademark registration in Belarus?

A trademark is usually refused in registration if it is similar with or identical to earlier filed or registered trademarks in respect of the same or similar goods/services, as well as in case of lack of distinctiveness or misleading character of a mark.

How can I conduct a trademark search prior to filing an application?

You may order a service of a professional search or use our

free online trademark search tool

, where you can conduct a search by entering mark name and class number. Please consider the following information when checking the mark name:

— different variants of spelling of the word should be checked (HERMES — ERMES, HERMEZ, etc);

— parts of the mark should be checked together and separately (MAXINORM — MAX, NORM);

— spelling of the word should be checked both in Latin and Cyrillic (Poker - Покер);

— meaning of the word should be checked in other languages (Dream — Мечта in Russian);

— synonyms and semantically similar words should also be checked (Big father — Big dad).

Can a multi class trademark application be filed in Belarus?

Yes, according to the legislation of Belarus you may file trademark applications with indication of any desired number of classes of the Nice Classification. Still please note that the amount of official fees depends on the quantity of classes as well.

What is the cost of a trademark registration?

The cost of a trademark registration in Belarus depends on the number of classes in which the registration is required. Please

contact us

for more detailed information.

Can a trademark registration procedure be accelerated in Belarus?

Yes, the procedure may be accelerated at any stage of trademark registration by ordering corresponding service in the Trademark Office. The preliminary examination may be accelerated to 3, 5 or 10 working days. The substantive examination may be accelerated to 5 working days, 10 working days or one month. In case of positive decision of substantive examination, the official registration fee is to be paid, after which the mark is registered and the certificate is issued. The term for trademark registration and issuance of the certificate may also be accelerated up to 5 working days.

What is a non-use cancellation?

According to the legislation of Belarus, a third party may file a request for cancellation of a mark that has not been used by the holder or a representative for any period of three consecutive years after registration.

How many times can a trademark be renewed in Belarus?

Trademarks in Belarus may be renewed every 10 years as many times as needed upon payment of corresponding fee.